What is EUCC-Germany?
EUCC – The Coastal Union Germany e.V., or EUCC-Germany for short, promotes integrated coastal zone management (ICZM) and the sustainable development of coasts and seas in Germany. To this end, the EUCC-Germany provides information, consultation, knowledge, and education around Germany in addition to arranging workshops and leading demonstration projects. EUCC-Germany provides a voice for German ICZM activities in Europe and bridges the gap between science, practice, and the public.
The organization was founded in November 2002 and has its headquarters in Rostock-Warnemünde. Currently, 100 members and approximately 1400 network members support the work of EUCC-Germany
Organisational Structure
EUCC-Germany endeavors to simultaneously support the sustainable development of both the German North Sea and the German Baltic Sea. EUCC-Germany staff work together with professionals and network members to achieve this goal.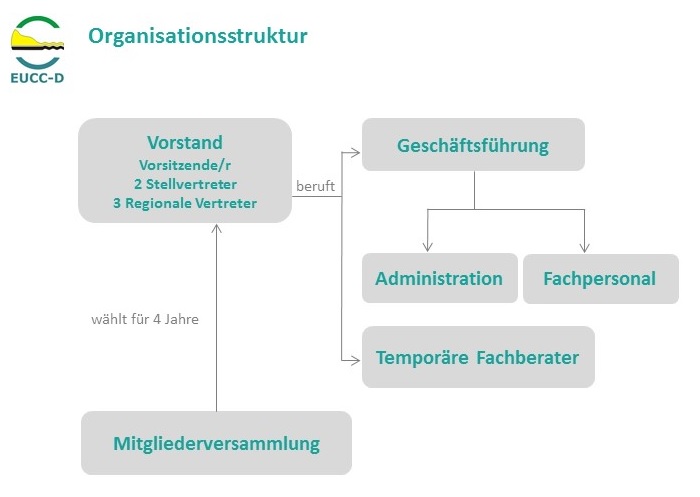 EUCC International
EUCC-Germany is the national branch of the Coastal & Marine Union (EUCC), the largest NGO in the field of coastal management. The EUCC has the goal of promoting sustainable development of European coasts and seas. For this purpose, the EUCC directly encourages the development of innovative and sustainably oriented European strategies and legislation.
The Coastal & Marine Union has more than 2700 members in 40 states, 15 national branch agencies, and offices in 7 countries.
EUCC-Germany is a member of the EUCC-Baltic network. We support the sustainable development of the Baltic Sea and its coastal regions and lead collective projects with Baltic Sea rim organizations. The collaboration of our members occurs under the umbrella of the Coastal and Marine Union (EUCC).
Further information and current activities of EUCC-Baltic can be found here.